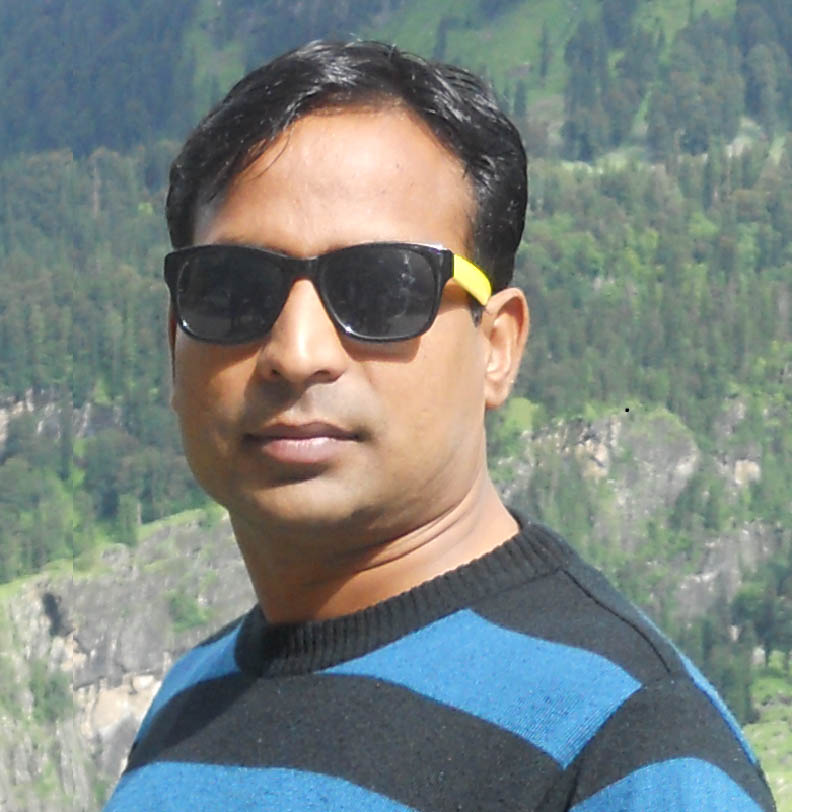 Rohtash Singh: The Editor in Chief
As a writer, English teacher and social worker, I have a deep interest in helping people who are really in need. Having my bachelor Degree in BioScience and Master's Degree in English Literature, I want to make my knowledge and experience as a tool to help people. Sharing my own experience and thoughts on various topics will be a great help for people in different situations. With this idea in mind, I, therefore, started OPPN Media to interpret my own views on screen with the power of words and the art of writing. My primary purpose is to bring knowledge, solutions of human problems, and new ideas to dear readers through the categories (News, Health, English Learning, Spirituality, Politics, Technology, Sports, Cinema and Motivation) on this website.
About OPPN Media and Its Dimensions :
OPPN Media is truly a platform of International News, Health, English Learning, Spirituality, Politics, Technology, Sports, Cinema and Motivation.
International News: This category on OPPN Media brings informative and analytical interpretations of national and international issues.
Health: OPPN Media's category "Health" brings must-read information and tips to make you healthy and fit physically as well as mentally. The team of experts aims at making your life healthier and happier. They give valuable bits of advice through articles under the sub-categories-Physical Health, Mental Health, Healthy Life Style.
English Learning: As I completed my Master's Degree in English Literature including British Literature, American Literature, Indian English Literature and English Grammar that is why it becomes a topic of great interest for me and I started the category aiming at providing sufficient knowledge and material for English learning (from Hindi To English), Preparation tips for English Language for different India based Exams like TGT, PGT, NET, JRF, SLET, etc. Apart from that, I have focused on providing Guideline and study material for the students who are preparing for IELTS to go abroad. This category will have subcategory "Literature" where you can have knowledge about the literary ages, writers' biographies and works.
Spirituality: I have added the category of "Spirituality" to OPPN Media thinking this is the topic of greatest interest for every intellectual mind who has keen desire to know secrets of life and God and wants to discuss them with all those having interest in the same.
Politics:
Technology:
Sports:
Cinema:
Motivation:
Team of OPPN Media
Some journalists, health experts, educationists, diet counselors, physicians, and Great Spiritual souls joined OPPN Media. They showed their interest to share their valuable experience through blog or E-books to help people in their need. Now I feel proud to have a group of my knowledgeable fellow writers, and other experts to work with me. We all are to serve worldwide common readers with the right solutions to make life healthier, happier and more enjoyable. Through our articles and e-books, we strive to provide knowledge and analytical notes on national and international issues. We suggest an easy way for people to solve their health problems. Our writers touch general health problems and bring wise tips and guideline to solve them easily.
The vision of OPPN Media
The vision which OPPN Media sees is better, healthier, happier and more knowledgeable life for human beings. No one can deny the fact that all people at least once in their life face physical health, mental health psychological problems which bring a lot of pain, wastage of money and time loss. The team of OPPN Media assumes that valuable knowledge of the various topics will help people in solving their problems and in making their life pleasant. It also exceeds to provide knowledge on international issues and English literature and Grammar.
The mission of OPPN Media
Through articles and e-books, OPPN Media takes expert guideline, solutions and knowledge to people across the world. The Basic English learning material and the literature will help people become aware of the language. Global issues will increase readers' knowledge base about the world.
At different stages of life, these problems become so acute that people get frustration and disappointment when they find them out of their control. In such a condition, the only thing which they need is emotional support from their friends, family members, and experts. Through the categories "Health, Spirituality and Motivation" OPPN Media aims to provide vital energy, emotional support, and light to show the right way to go.