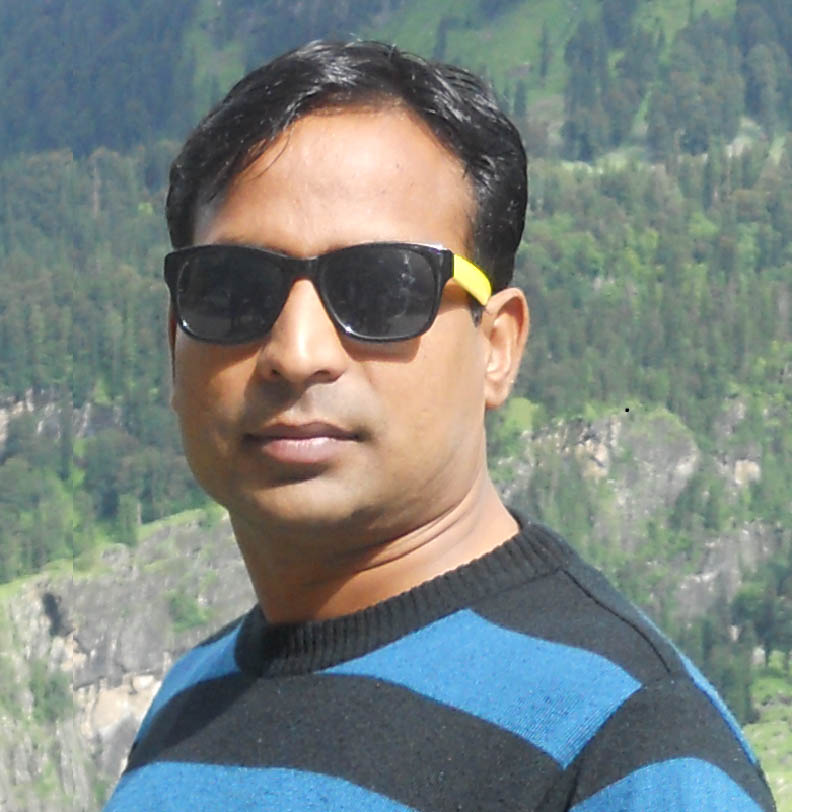 About OPPN Media and Rohtash Singh: The Editor in Chief: As a writer, English teacher and social worker, I have a deep interest in helping people who are really in need.
Having my bachelor Degree in Bio Science and Master's Degree in English
Literature, I want to make my knowledge and experience as a tool to help people
especially students, strugglers, career builders, and job seekers. Sharing my
own experience and thoughts on various topics will be a great help for people
in different situations. With this idea in mind, I, therefore, started OPPN
Media to make online education rich. My primary purpose is to bring best online
learning material to School students, college students, career builders and job
seekers. With career building tips, mind power developing techniques, and
motivation, the secondary purpose is to build them highly sociable, patriotic
and humanistic citizen so that a better world can be created.  
English Learning: As I completed my Master's Degree in English Literature
including British Literature, American Literature, Indian English Literature
and English Grammar , it becomes a topic of great interest for me and I started
the category aiming at providing sufficient knowledge and material for English
learning (from Hindi To English), Preparation tips for English Language for
different India based Exams like TGT, PGT, NET, JRF, SLET, etc. Apart from
that, I have focused on providing Guideline and study material for the students
who are preparing for IELTS to go abroad. This category will have subcategory
"Literature" where you can have knowledge about the literary ages, writers'
biographies and works.
Motivation: Achieving a goal is a result of
hard and continuous work in a proper way in right direction, and for all this,
motivation and guidelines play a key role to make strugglers focused on their work.
 
Team of OPPN Media
Some educationists, subject experts,
industry experts, veterans and career counselors, have joined OPPN Media. They
show their interest to share their valuable experience through blog or E-books
to help learners and strugglers in their need. Now I feel proud to have a group
of my knowledgeable fellow teachers, writers, and other experts to work with
me. We all are to serve worldwide students with the right study material and
solutions to make life healthier, happier and more enjoyable.
The vision of OPPN Media
The vision which OPPN Media has is
better, e-learning experience for worldwide students. No one can deny the fact
that students face time and financial problems. While studying and even after
completing their courses, they have to bear a lot of pain, wastage of money and
time loss. The team of OPPN Media assumes that best study material, exam papers
and mock tests supported by technology and valuable knowledge required for
building a career like communication, career guideline, and personality
development will help students in solving their problems. It also goes ahead to
provide knowledge on current affairs to make students updated with global
issues.
The mission of OPPN Media
With study
material, exam papers, mock tests, motivational tips and communication and
personality development training, OPPN Media has started its mission to take
education to the students of every level in the minimum possible costs across
the world. The Basic English learning material and communication techniques,
mind power developing techniques will surely help students develop themselves
into professionals.  It makes us happy to
see that a lot of students are coming and utilizing various courses, English learning, School
study material, brain
power tips, career
guidelines, and motivation.
At different stages of life, these problems become so acute that people get frustration and disappointment when they find them out of their control. In such a condition, the only thing which they need is emotional support from their friends, family members, and experts. Through the categories "Health, Spirituality and Motivation" OPPN Media aims to provide vital energy, emotional support, and light to show the right way to go. 
My another website is OPPN Ads