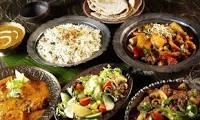 Healthy food is utmost necessary for our health. It comes to the next level when it is described with taste, variety, and culture. Our country India is known for different food culture, varieties of cuisines and different cooking techniques. At holidays foreign tourist is very fond of tasting exotic food of India. India is known for many different cultures which is a symbol of unity in diversity. It is because of this Indian food being inspired by many different regions and culture. Today eating out varieties of food is very important in the daily routines of Indians. Especially, it is a modern way of socializing with other people in different communities and relations. An India best restaurant offers delighted and different choices. If you want to experience Indian cuisines for the first time, we have suggestions to make you familiar with some of the famous cuisines of India. Click to read how to become fit and healthy?
Kashmiri Cuisine:
Influence of many cultures can be seen in Kashmiri cuisine which reflects many cultures including Kashmiri Hindus and Buddhists, Persia, Central Asia, and the North Indian plains. The USP of Kashmiri cuisine is mutton which offers around thirty varieties of mutton. In Kashmiri Muslim tradition, Wazwan is a popular multicourse meal, which requires an investment of effort and time.
Bengali Cuisine:
Bengal is famous for its Bengali cuisine, a region in eastern South Asia. Some subtle flavors have been offered by Bengali restaurants in Kolkata. It is the only Indian cuisine, which has been adopted multicourse stricture similar to à la russet style of French cuisine. The most famous Bengali cuisine is a variety of rice dishes and freshwater fish delicacies. In Kolkata, Bengali restaurants are popular for offering delicious fish dishes, curries, chicken cuisines, pulses, fries, chutneys, Bengali sweets, and snacks.


Punjabi Cuisine:
Punjab is a state of northern India region. In India, exotic foods are offered by Punjabi restaurants from the state of Punjab. The food which is loved by all communities in India is Punjabi food, especially foreigners are fond of mouth-watering vegetarian and nonvegetarian Punjabi dishes made with liberal use of desi ghee, cream, and butter. In India apart from Punjabi restaurants, roadside Punjabi eating outlets. They are famous as Dhabas. Here food is usually served in a big brass plate along with and drinks such as lassi, water, soups, tea, etc. Many of these drinks are typically offered in a 12-inch-long brass glass. Otherwise, in Punjabi restaurants in the cities, the food served in a normal manner as other food is served in other places. Dhabas popularity is growing day by day and because of which many Punjabi restaurants in Delhi have come up to offer good food. People love the hygienic authentic Punjabi food served in Dhabas in a truly Punjabi style.



Gujrati Cuisine
A Gujarati place in which you will find Roti, Pulse, Kadhi, rice, sabzi, and papad is an integral part of Gujarati Cuisine. A dish which is created with different combinations of vegetables and spices is sabzi.




The most popular and best restaurant in India offers a variety of dishes and delicacies. It is easy to find them by using the internet that makes your search for restaurants in India quick and easy.
Keywords: Various Indian Cuisines, Varieties of cuisines, famous cuisines of India, Kashmiri Cuisine, Bengali Cuisine, Punjabi Cuisine