An Introduction of PM Narendra Modi:

Modi became the 14th and 15th current Prime Minister of India since 2014. Before being PM, he had been the Chief Minister of Gujarat from 2001 to 2014. Currently, he is the Member of Parliament for Varanasi as a member of Bharatiya Janta Party. He is also a member of a Hindu nationalist volunteer organization and the Rashtriya Swayamsevak Sangh (RSS).
Birth and Parents of Narendra Modi: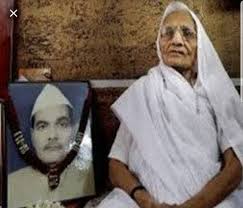 Narendra Damodardas Modi was born on 17 September 1950. He belongs to a Gujarati family in Vadnagar, Mehsana district, Bombay State (present-day Gujarat). Narendra Modi was the third of six children of Damodardas Mulchand Modi (c. 1915 – 1989) and Hiraben Modi (born c. 1920). His family belongs to the Modh-Ghanchi-Teli community categorized as the Other Backward Class by the Indian government.
Early Life of Narendra Modi: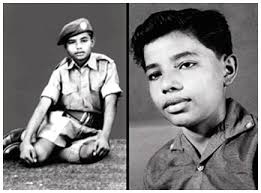 In his childhood, Modi helped his father sell tea. It is said that he later ran his own tea stall. He joined the RSS at the age of eight. Modi completed his higher secondary education in Vadnagar in 1967. In school, a teacher described him as an average student but a keen debater. Modi also had interest in theatres, which has influenced his political image.
Modi's Marriage: Personal life of Narendra Life: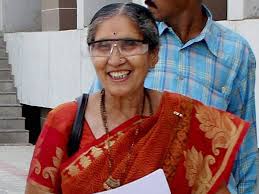 In Narendra Modi's childhood, his family arranged a betrothal to a girl, Jashodaben Chimanlal. It led to their marriage when they were teenagers. After only some time, he abandoned the further marital obligations implicit in the custom and left home. The couple has been going on to lead separate lives, neither marrying again. This marriage itself remained unmentioned in Modi's public pronouncements for many decades. But in April 2014, shortly before the national elections, Modi publicly affirmed that he was married and his wife was Mrs. Jashodaben Chimanlal. Both have remained married by now, but estranged.
Modi's Interest in Spirituality:
As a religious minded person, Modi traveled around India for two years and visited many religious centers such as Hindu ashrams founded by Swami Vivekananda, the Belur Math near Kolkata, run by the Advaita Ashrama in Almora. And he also visited the Ramakrishna Mission in Rajkot. Vivekananda has been described as a large influence in Modi's life.
Modi Joined BJP in 1985:
In 1971 he became a full-time social worker for the RSS. When the emergency was imposed across the country in 1975, Modi had to go into hiding. Modi joined the BJP in 1985, and later he held many positions including the rank of General Secretary in 2001.
Political Mentor or Guru of Modi:
After returning from the religious places, Modi came to his uncle and worked with him. After the Indo-Pakistani War of 1971, Modi stopped working for his uncle, and he became a full-time Pracharak (campaigner) for the RSS. Working under Inamdar, Modi took part in a non-violent protest against the Indian government in New Delhi, and for which he was arrested. This was the reason why Inamdar was considered a mentor to him.
Modi's Higher Education:
In 1978 Modi got a Bachelor degree in political science (with a third class) from School of Open Learning at University of Delhi. Five years later, in 1983, he received a Master degree in political science from Gujarat University.
Early political career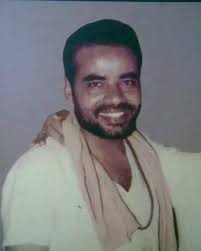 In June 1975, Prime Minister Indira Gandhi declared a state of emergency in India which lasted until 1977. During this period, Modi was appointed a general secretary of the "Gujarat Lok Sangharsh Samiti", an RSS committee coordinating opposition to the Emergency in Gujarat. During the Emergency, the RSS was banned. Modi was forced to go underground in Gujarat and frequently traveled in disguise sometimes as a monk and some times as a Sikh to avoid arrest. He got involved in printing pamphlets opposing the government. He sent them to Delhi and organised many demonstrations. During this period, Modi wrote a book in Gujarati, Sangharsh Ma Gujarat (In The Struggles of Gujarat), describing events during the Emergency.
Chief Minister of Gujarat:
Modi became Chief Minister of Gujarat in 2001, after Keshubhai Patel's failing health. In 2001, Keshubhai Patel's health was failing and the BJP lost a few state assembly seats in by-elections. Although BJP leader L. K. Advani did not want to replace Patel and he was concerned about Modi's lack of experience in government. Modi was offered a post as Patel's deputy chief minister. Modi declined this offer to be Patel's deputy chief minister. He told Advani and Atal Bihari Vajpayee that he was "going to be fully responsible for Gujarat or not at all". And finally, on 3 October 2001, he replaced Keshubhai Patel as Chief Minister of Gujarat. Modi swore as Chief Minister on 7 October 2001.
Modi was elected to the legislative assembly soon after it. His administration was criticized in 2002 for Gujarat riots. The Supreme Court appointed a Special Investigation Team which found no evidence against Modi personally. Modi's policies were credited with encouraging economic growth. He was praised for his administration to significantly improve health, poverty, and education in Gujrat. In spite of his outstanding working policies in favor of Country, Modi remains a controversial figure because of his role during the 2002 Gujarat riots and his Hindu nationalist beliefs.
Modi won 2002 election
He entered the Gujarat state legislature on 24 February 2002 by winning a by-election to the Rajkot – II constituency, when he defeated Ashwin Mehta of the INC by 14,728 votes. After the violence, there were widespread calls for Modi to resign as chief minister from all over India. Modi submitted his resignation to BJP national executive meeting in Goa in April 2002, but it was not accepted. His cabinet had an emergency meeting on 19 July 2002. After it. the resignation to the Gujarat Governor S. S. Bhandari was given, and the state assembly was dissolved.
Modi succeeded in advancing the election to December 2002. In the elections, the BJP won 127 seats in the 182-member assembly. The BJP profited from religious polarisation among the voters. Modi won the Maninagar constituency by receiving 1,13,589 of 1,54,981 votes and he defeated INC candidate Yatin Oza by 75,333 votes. On 22 December 2002, Modi swore as a Chief Minister for a second term.
Narendra Modi Became Prime Minister in 2014:
In the 2014 election, NDA led by the Bhartiya Janta Party under the leadership of Narendra Modi won 336 seats out of the 543 Lok Sabha seats. The prime ministerial candidate of NDA, Narendra Modi, was sworn as the Prime Minister of India on 21 May 2014. In the 2014 general election, Modi led the BJP and became successful to give the party a majority in the Indian lower house of parliament, the Lok Sabha. Winning such a majority was the first time for any single party since 1984. Click if you want to know the secret which led Modi's victory in 2014.
Narendra Modi as a Prime Minister in Second term:
Today is the day which the people are waiting for with great excitement. This is the biggest question of the day whether Narendra Modi will become Prime minister again or not.
Keywords: Biography of Narendra Modi, Prime Minister of India, Narendra Modi, Personal Life of Narendra Modi, Parents of Narendra Modi, Early life of Narendra Modi,